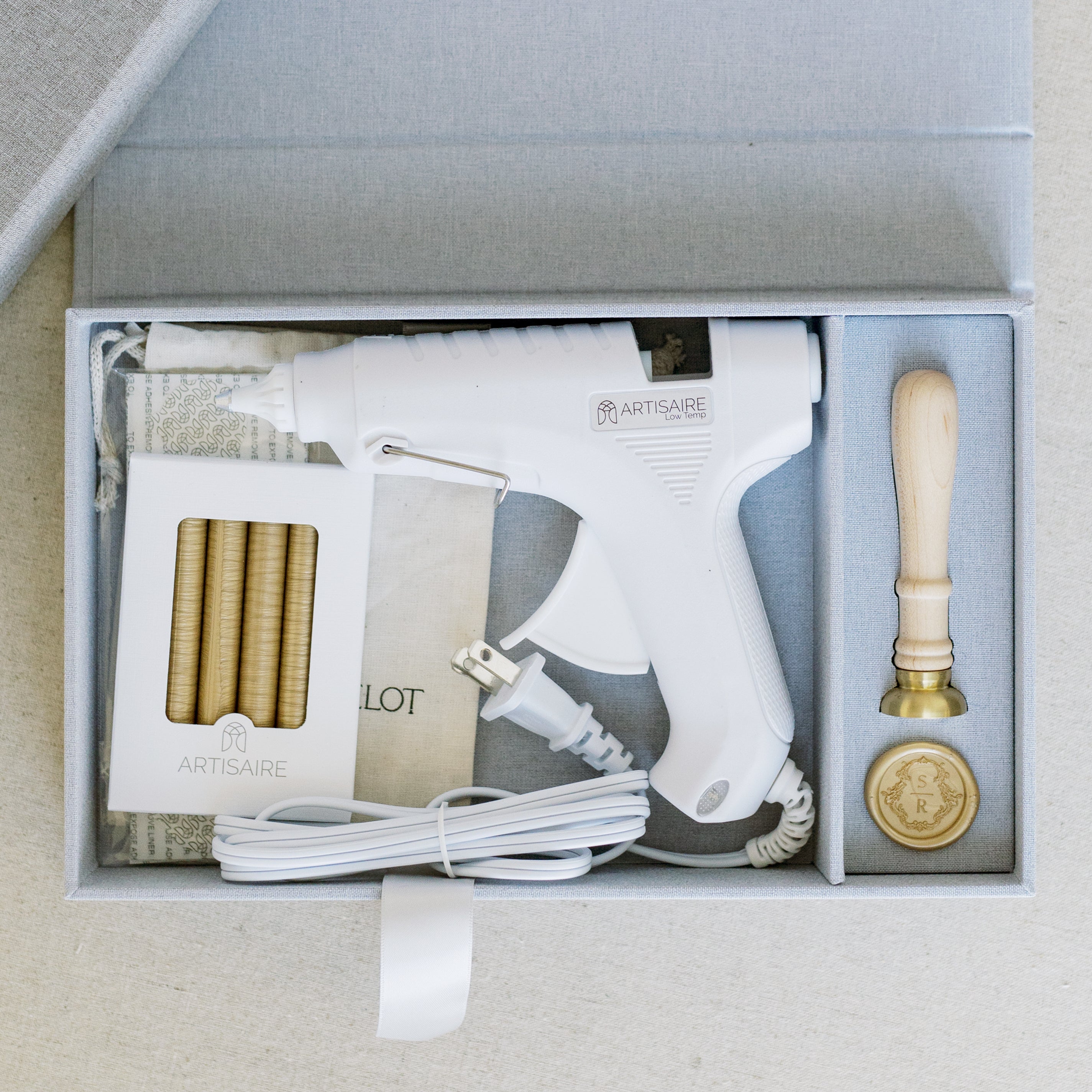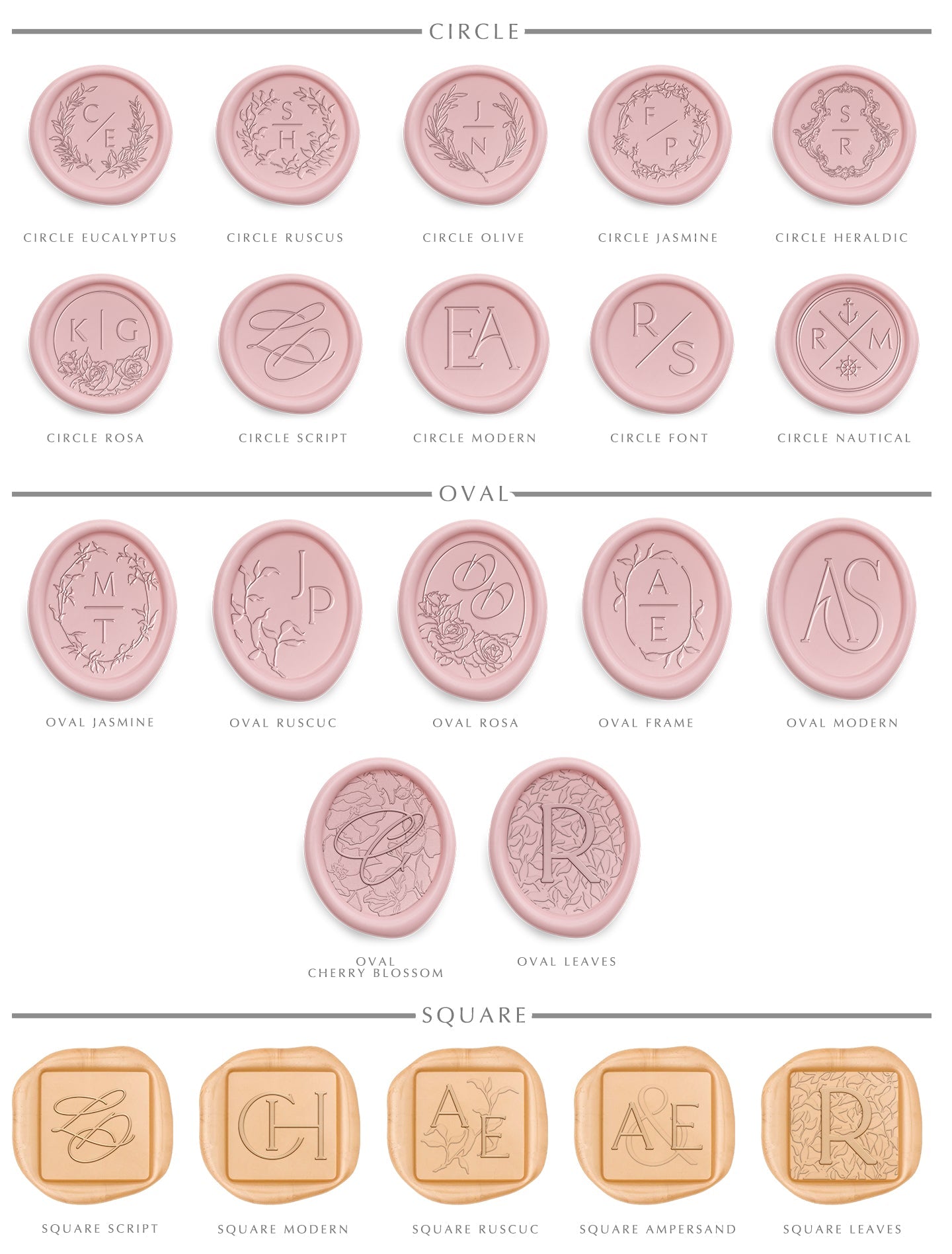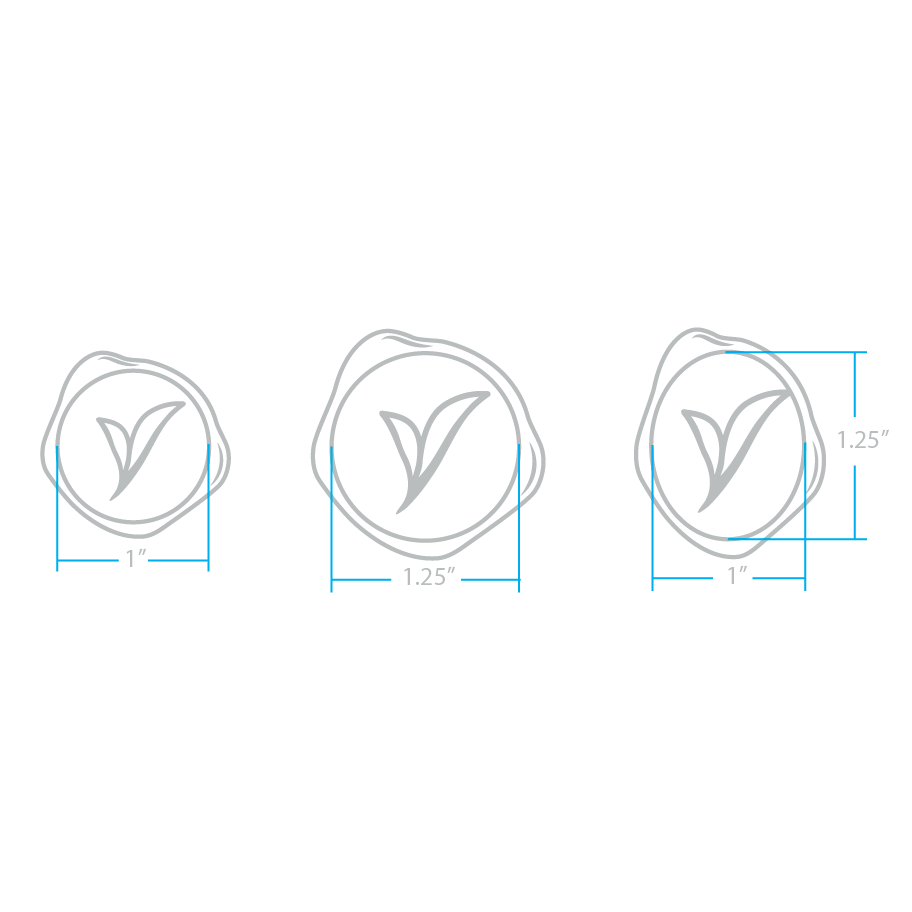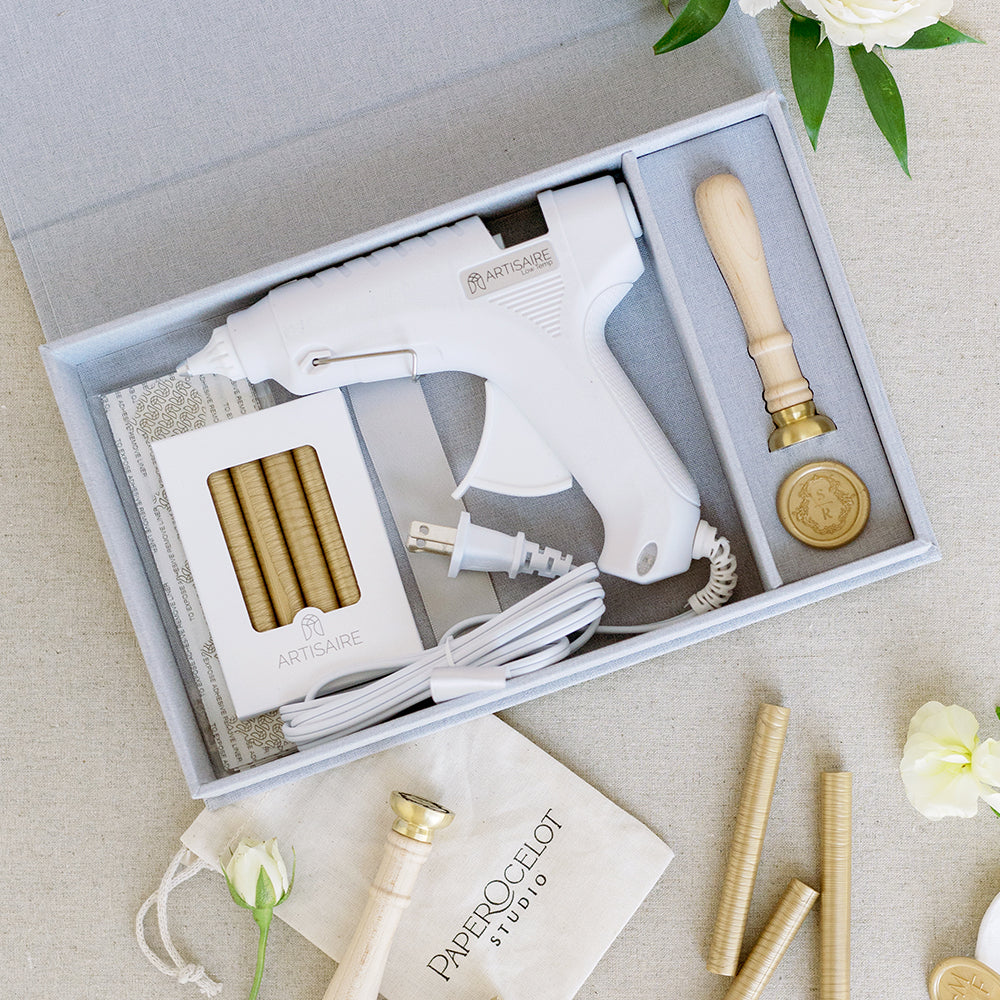 Wax Seal Wednesday Kit
---
The perfect gift to start your own wax seal Wednesday Adventures!

This Wax Seal Wednesday Kit has everything you need to create your own wax seals:
- Semi-Custom Wax Stamper
- Pack of 6 Wax Sticks in your choice of colour
- Low Temp Wax Gun
- 50 Adhesive Tabs
- Canvas Bag
- Linen Keepsake Box
(Packaging may differ than in photo)
Kit includes a wax stamper stamper in your choice of size/shape!
Customize your stamper by adding your initials and selecting a design!
To see more details in your design, upgrade to 1.25" Round Stamper or choose a unique shape with a 1"x1.25" Oval Stamper!
Your Wax Seal Wednesday adventures are about to begin! 
Proudly designed and created in Canada. We work exclusively with Artisiare to create stunning high quality wax stamps made right here in Canada!

**Listing for stamper do not include pre-made wax seals that are shown in the photos. Packaging may differ than in the photos. All semi-custom stampers are a final sale and not eligable for a refund.**
Semi-custom stamps are shipped within 10-14 business days.

Pre-made wax seal are shipped within 10-14 business days.

All other items are shipped within 5 business days.

Due to unpredictable shipping & customs, your delivery may be delayed by a few days. Please order early and be patient and allow for extended shipping times. If you are ordering from outside of Canada, you may be responsible for additional taxes and fees upon delivery.
This stamper is meant for personal use only and is not intended for resale or recreation. You may use the stamper for your clients or as part of your small business packaging but this stamper may NOT be resold or used to create & sell self-adhesive seals in your own store. This design and stamper is protected under copywriter law and any misuse of it is subject to penalties.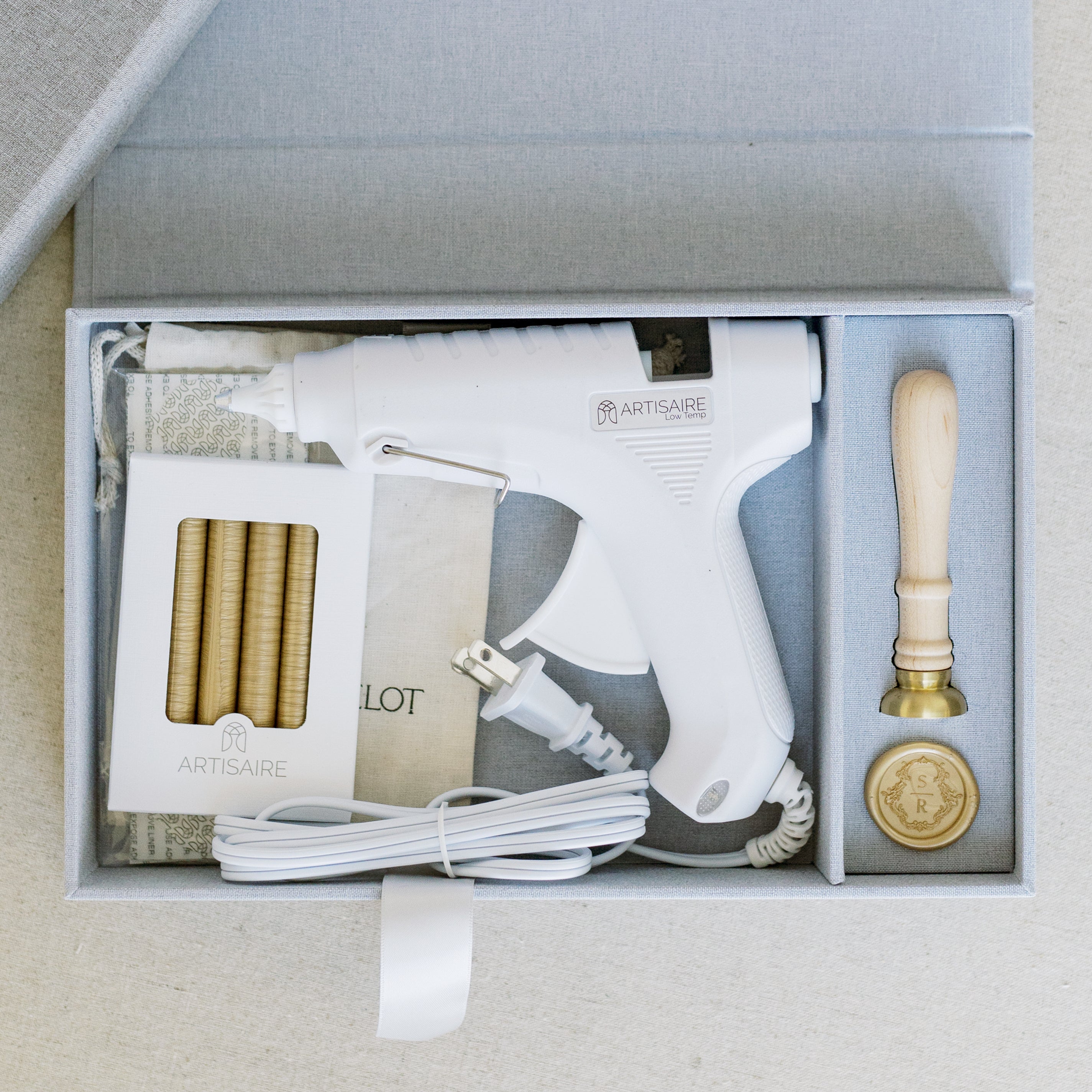 Add these to your collection