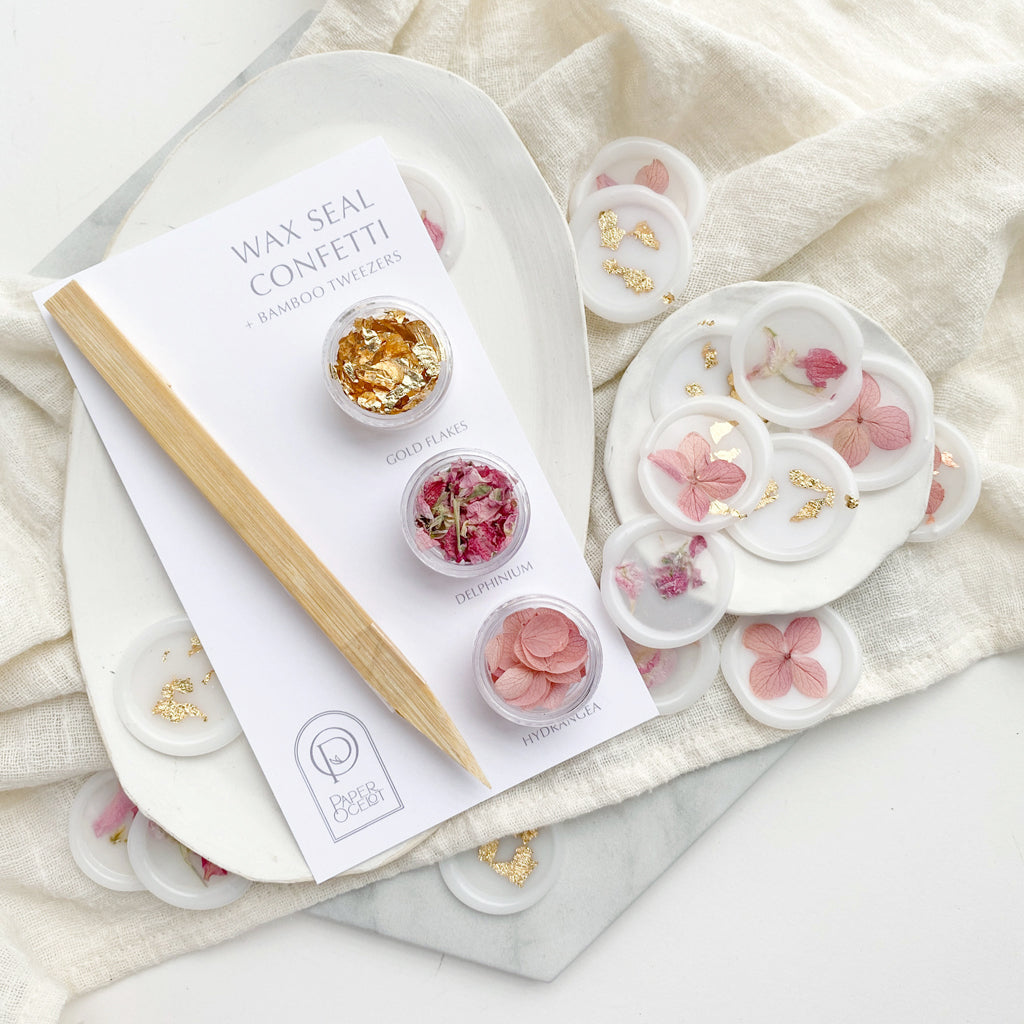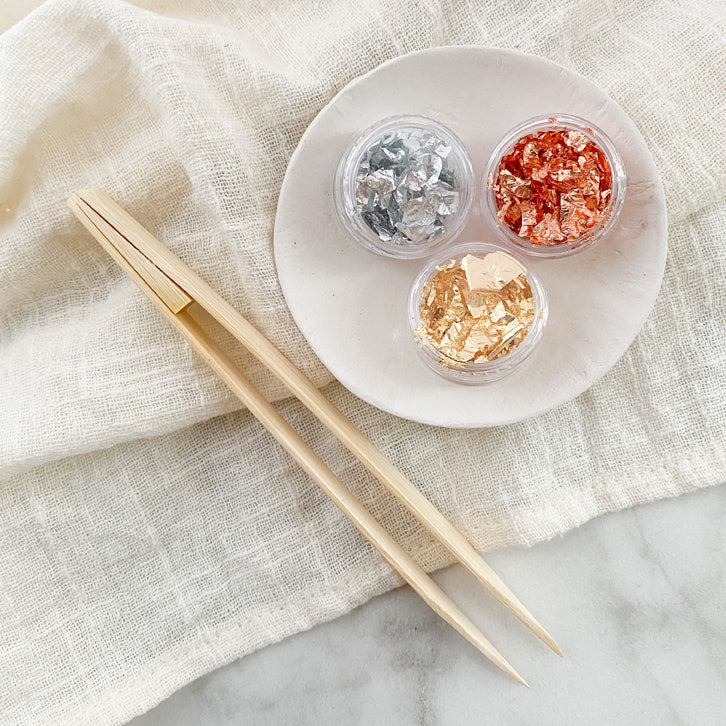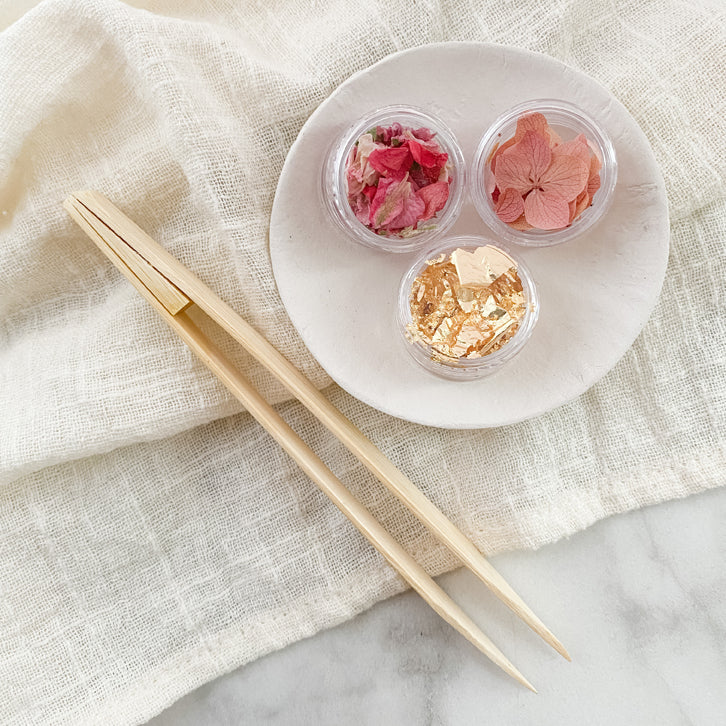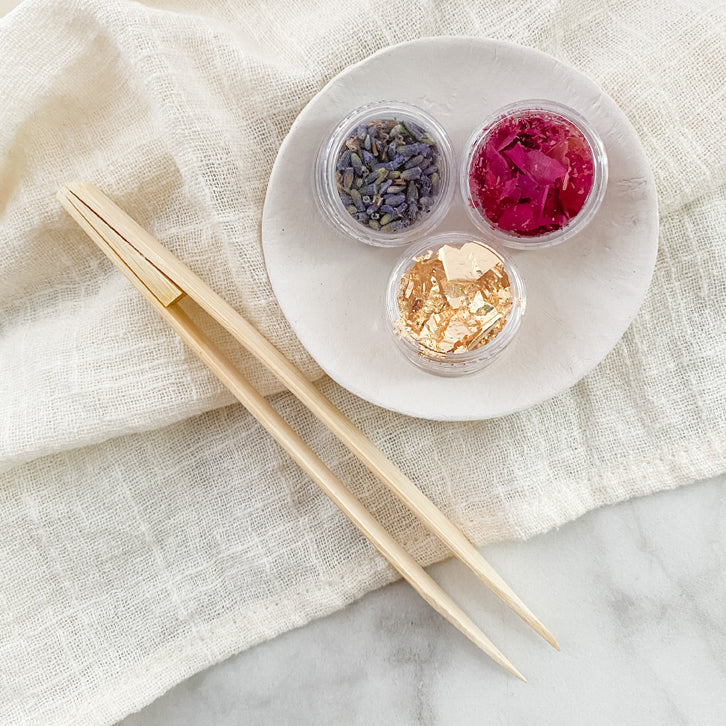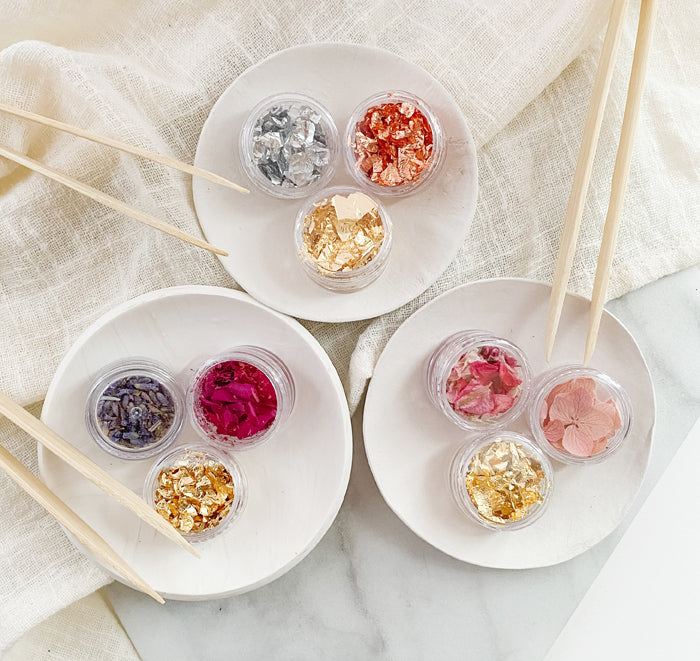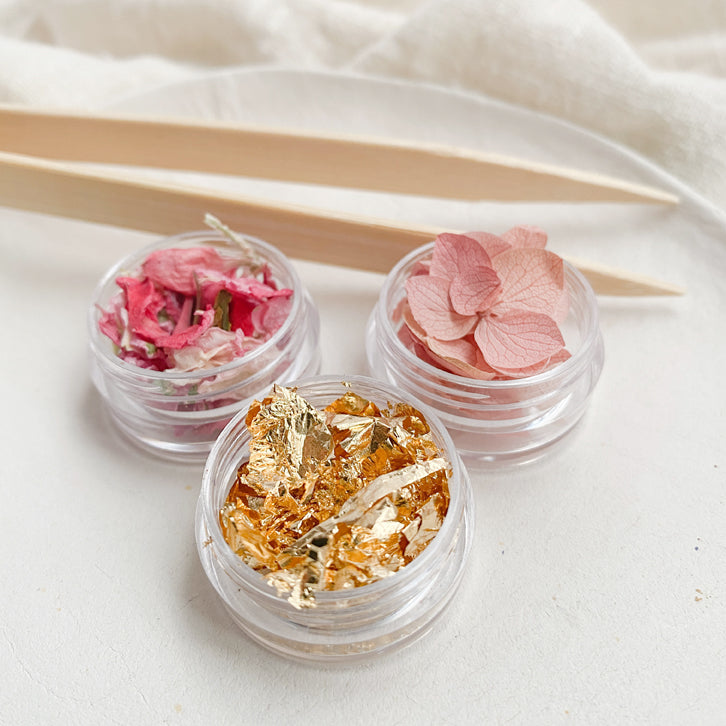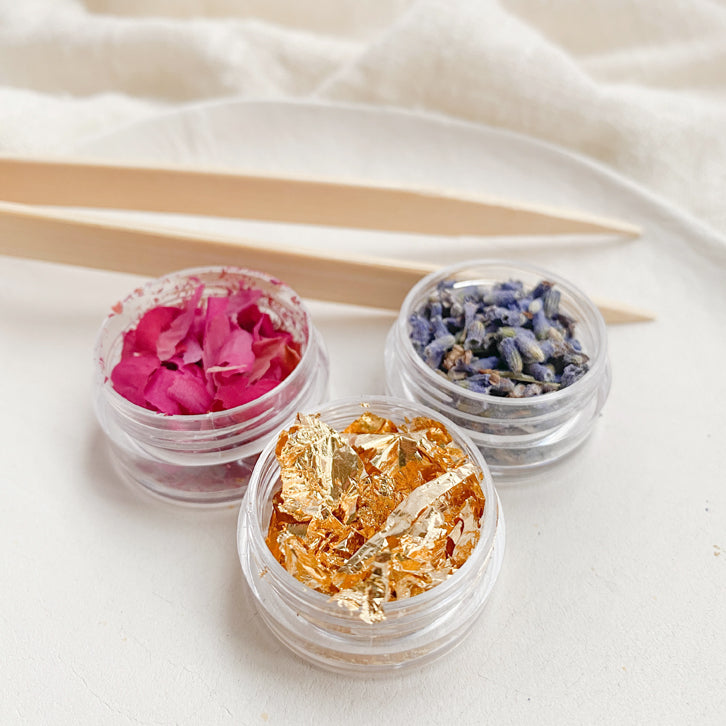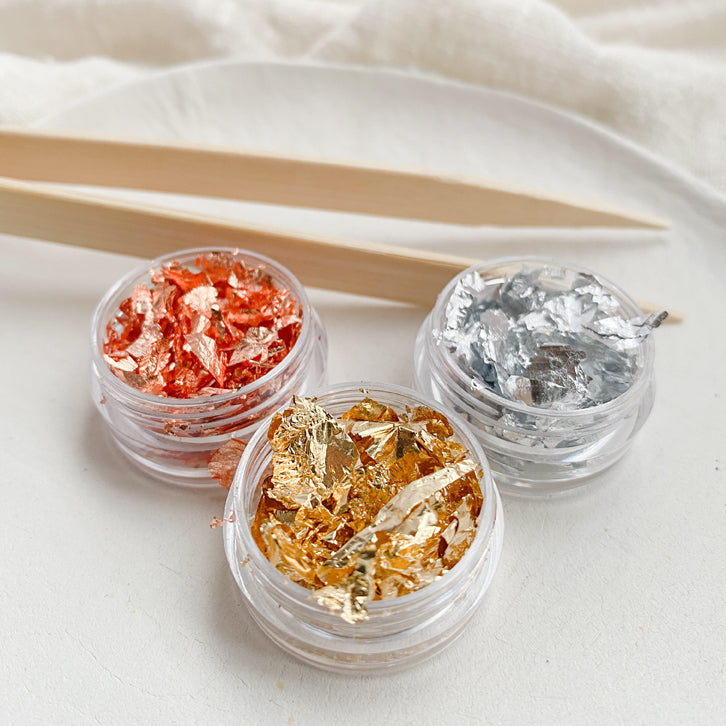 Wax Seal Confetti Set
---
Create your own Confetti Wax Seals!
It's a great way to add a special touch to your 
wax seal projects!
Add texture and colour with flower petals or shimmer with metallic flakes. Or mix them together to create amazing combinations!

Use Vellum or White wax for a modern look or try coloured wax for something more dramatic!

Each set comes with 3 jars of different confetti and a bamboo tweezer to add to your wax seal projects!
Details
3 Jars in each set
Each jar holds approx. 2gm of material
Bamboo Tweezers are 5.9" long and biodegradable
Metallic set includes: Gold Flakes, Silver Flakes & Copper Flakes
Romantic set includes: Gold Flakes, Delphinium Petals, Hydrangea Petals 
Classic set includes: Gold Flakes, Rose Petals, Lavender Petals 
Metallic flakes are made of metal composite and NOT food-safe and NOT edible.
Flower petals are locally grown, foraged or purchased and dried in small batches. Colours & sizes may vary.  Petals are NOT food-safe and NOT edible.
Sets do not include wax sticks or adhesive backings.
Proudly designed and created in Canada. We work exclusively with Artisiare to create stunning high quality wax stamps made right here in Canada!

**Listing for stamper do not include pre-made wax seals that are shown in the photos. Packaging may differ than in the photos. All semi-custom stampers are a final sale and not eligable for a refund.**
Semi-custom stamps are shipped within 10-14 business days.

Pre-made wax seal are shipped within 10-14 business days.

All other items are shipped within 5 business days.

Due to unpredictable shipping & customs, your delivery may be delayed by a few days. Please order early and be patient and allow for extended shipping times. If you are ordering from outside of Canada, you may be responsible for additional taxes and fees upon delivery.
This stamper is meant for personal use only and is not intended for resale or recreation. You may use the stamper for your clients or as part of your small business packaging but this stamper may NOT be resold or used to create & sell self-adhesive seals in your own store. This design and stamper is protected under copywriter law and any misuse of it is subject to penalties.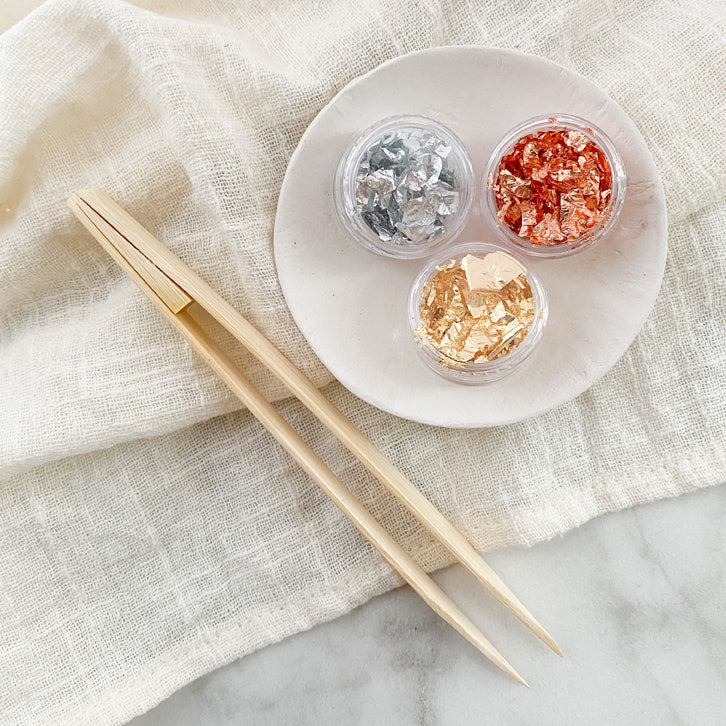 Add these to your collection