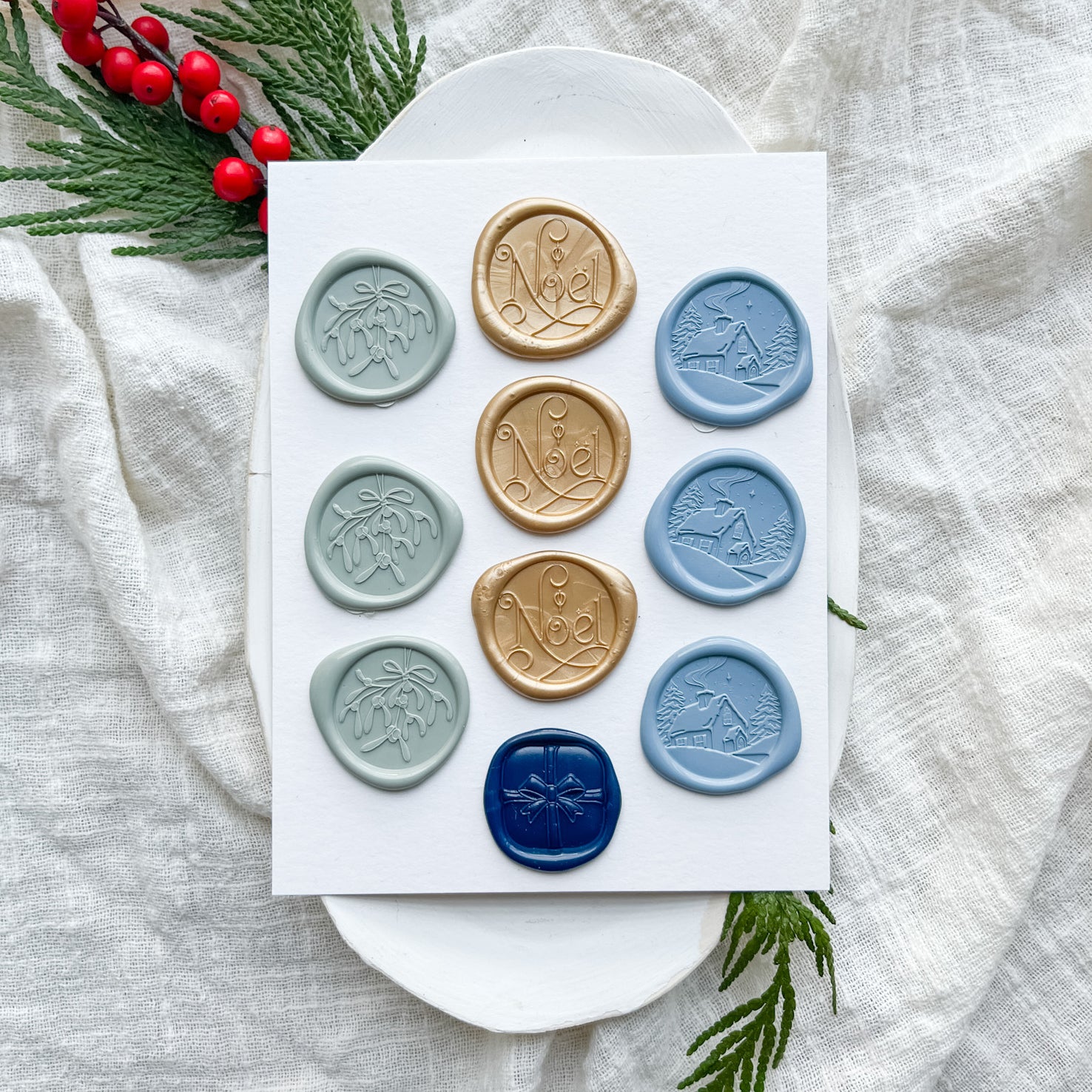 Holiday Peel n'Seal Set
The Holiday Peel n' Seal set is here and they are perfect for the holidays!

Each set feature an assortment of holiday ready to use wax seals with a strong professional grade adhesive backing.
These are perfect to use on mailing envelopes, gift boxes or holiday tags!


Mounted on card stock and packaged in a beautiful box, each set includes 10 peel n' seals.
**Each set is handmade, please note that there will be slight colour and shape variation between each set.  
Delivery Time & Shipping
Due to global events, your delivery may be delayed by a few days. Please be patient and allow for extended shipping times. If you are ordering from outside of Canada, you may be responsible for additional taxes and fees upon delivery.
Terms of Use
These seals are meant for personal use only and is not intended for resale or recreation. You may use the seals for your clients or as part of your small business packaging but these seals may NOT be resold in your own store. This design and seals is protected under copywriter law and any misuse of it is subject to penalties. 
---